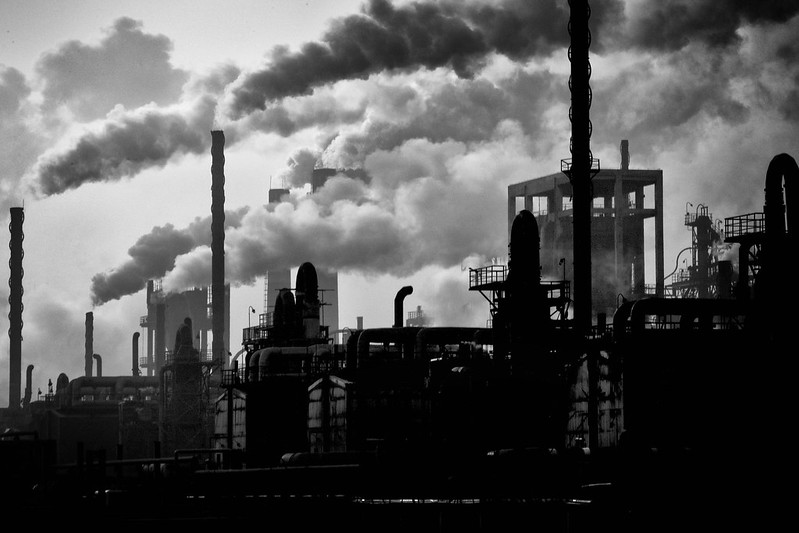 By: Promise Reid
       It is apparent that with the pace at which climate change has wreaked havoc on the planet, oil production has been a significant contributor to the Earth becoming uninhabitable. Youth v. Oil, a SanDiego based, youth-led team underneath Youth4Climate, is dedicated to halting oil drilling and dependency in California. They are urging the San Diego City Council to pass a resolution calling upon California Governor Gavin Newsom to phase out fossil fuel extraction in the state at a date much earlier than 2045. Youth v. Oil has been able to gain support from San Diegan and broader Californian communities largely because California is known for its reputation of having strong environmental protection policies, and yet, it remains one of the largest sources for fossil fuels in the country.
One of the demands in the Youth v. Oil resolution demands for the governor to stop issuing new oil drilling permits and to begin phasing out existing oil wells. Due to these sites being in use, several incidents of oil spills and pipeline leaks on California's coast have severely damaged wetland ecosystems. The results of these disasters have devastated animal food chains, disrupted migration patterns, and threatened endangered species. A measure proposed by Youth v. Oil to mitigate a spiraling health crisis is to create 2,500 ft safety zones between oil extraction sites and our homes, schools, and workplaces. 
Frontline communities who are the most exposed to the risks of gas and oil infrastructure have suffered serious health conditions. Taken from an analysis by the FracTracker Alliance in 2020, at least 2 million, majority non-white Californian residents, live within 2 miles of a working oil and gas well. These findings have been linked to an increase of severe respiratory and cardiovascular diseases contracted from toxic chemicals emitted on extraction sites. Although no new oil leases have been approved off the coast of California, oil and gas production continues to prosper within the state.  An overarching aim of the resolution is to develop and launch a concrete plan to end oil drilling in California and promote the establishment of renewable energy sources.
In their call to action, Youth v. Oil has the goal of speeding up the process of phasing out all fossil fuel production in California by the year 2025. They have proposed tangible, measurable goals to prevent environmental catastrophe due to oil extraction by suggesting the implementation of buffers, phaseouts, and emission controls in existing wells. Our hope is for constructive action to be taken at the state level by encouraging San Diego city council members to vote "yes" for the resolution in the fight towards a fossil-free sustainable future
 Youth v. Oil has proposed this petition in the effort for California to convert to cleaner energy sources and protect public health. Fortunately, the San Diego Unified School Board and San Diego County board of Education have already passed their resolution, and now they are awaiting approval from the City of San Diego. Show your support today by signing the Youth v. Oil petition and sharing with your friends and family! 
Sign Youth v. Oil Petition Here!
Attend the San Diego City Council – Environment Committee meeting on April 21st at 6pm: Sign Up To Make a Public Comment Here!