During the pandemic, all current programs, events and volunteer activities are being held online.
Safety is our first priority.
Current Programs and Events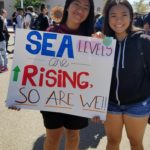 High School students gathering to share ideas, learn about climate and organizing, build community, and get inspired and empowered! Led by students. Each week students are assigned climate buddies based on your goals.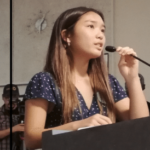 Internships and Fellowships
(More info coming soon)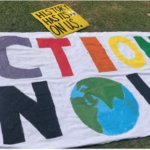 Youth V. Oil
(More info coming soon)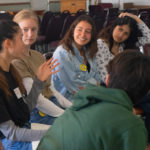 Eco-Club Program
See online DIY Handbook for Environmental Clubs.  (Other program activities are on pause during the pandemic.)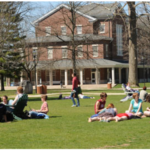 Workshops for Teachers
(On pause due to the pandemic.)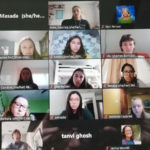 Summer 2020. The world is on fire, and youth are on the frontlines of demanding change.  Join a community of passionate, like-minded youth making a difference.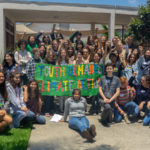 Youth Climate Action Summit
One-day workshop designed to prepare youth to become climate leaders.  Included presentations about the current state of the climate, how to communicate about climate, how to build a movement, solutions to the climate crisis, climate justice issues, as well as self-care tips for climate activists.  In June, 2019, the summit was attended by youth from 20 high schools around the San Diego area; in April, 2020, the program was delivered online.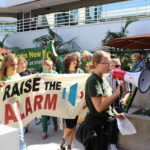 Youth Climate Strikes
On Friday, Sept 20, 2019, 4,000 students from over 20 high schools and universities around San Diego County walked out of school to demand climate action in conjunction with the global climate strikes associated with #FridaysforFuture.