Current Programs and Events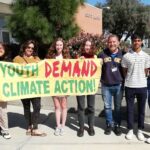 Climate Strike San Diego – Sept 24, 2021
The Global Day of Climate Action is an annual direct action rally held in September, established by Fridays for Future. This day calls upon the world leaders to make concrete commitments to fight the climate crisis. This year, it precedes the 26th UN Climate Change Conference of Parties (COP26) in Glasgow.
We are organizing climate strikes in San Diego at local schools and in Downtown San Diego and Chula Vista.
Note that San Diego Unified School District students have been excused from school to attend the strike per this resolution!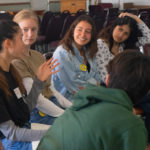 Eco-Club Coalition
San Diego's "Eco Club Coalition" is an inclusive and diverse group of high school environmental clubs from across the county. As a community of youth climate activists, we will use our collective power to mobilize students across San Diego and organize impactful events.  While we work together on local campaigns and projects, club representatives will participate in leadership workshops and form everlasting bonds with youth in San Diego.
Fill Out This Interest Form To Get Involved!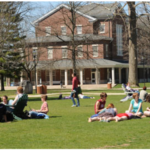 ECC Mentorship Opportunities
Join Youth4Climate (Y4C) as a volunteer mentor in the 2021-22 school year to inspire high school students. We're looking for committed college and high school students interested in bolstering your leadership experience and connecting with other college students! Training will be provided. If you're looking for community, opportunities for climate justice activism, fun, and empowerment, join us!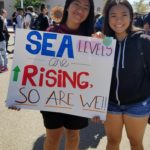 Weekly Youth Calls
Find Your People! High School students gather virtually to share ideas, learn about climate issues, organizing, building community, and get inspired and empowered! Led by students. Each week students are assigned climate buddies based on students' goals.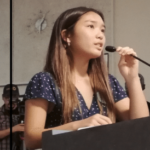 Internships and Fellowships
The Youth4Climate Fellowship is a 12-18 week program to train and empower paid high school fellows, organized by college interns. The current Youth4Climate Fellowship started in January of 2021 and will continue through the end of April.
Fellows build their professional and leadership skills by working to coordinate and bolster the Youth4Climate community. This term, each fellow works with a team of volunteers to address one the following areas: Education and Outreach, Media, Strategic Campaigns, and Volunteer Coordination. Through the fellowship program, the fellows enrich their knowledge of the climate crisis and take action on climate justice. We are proud to be able to support high school students in building skills in areas that include: professional and interpersonal communication, media creation, volunteer engagement, meeting facilitation, public speaking, event programming, and campaign development.
The Youth4Climate Interns work to support the high school volunteers and fellows. Interns develop fellowship trainings, provide leadership skills resources, work with high school students one to one, coordinate events, keep up the website, and implement inclusivity policies for the community.
Meet Our Current Interns And Fellows On The SanDiego350 Staff page!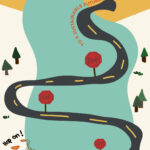 Eco-Club: Leaders in Action Workshop (ECCLAW)
Sat, Aug 28, 2:30-5 pm (PST)
You'll learn how to start or strengthen an Eco-club with easy-to-use tools.  During the workshop, we'll feature expert speakers, hands-on exercises, fun social activities, community-building, and JEDI Training.  All High School and College students are welcome, regardless of experience, background, location or financial situation! You do NOT need to part of an eco-club–we'll give you tools you can use with any club.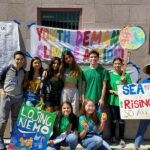 Make a Splash
FREE end-of-summer Make A Splash! Program, with virtual and in-person activities.  Dates: 7/22/21 through 8/26/2021, Tuesdays & Thursdays.  Join in any or all.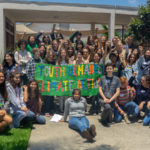 Summer Camp 2021
The annual Youth4Climate Summer Camp returned in 2021. For three weeks, youth joined online to learn about how they could "Grow Into Climate Activists!" From June 21st to July 9th, Y4C hosted 3 weekly calls and 1 in-person social, each week catered towards steps in becoming a climate leader. With special guest speakers, and a great team of youth and adults planners, Y4C Summer Camp '21 was a success!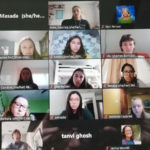 Summer Camp 2020 (Virtual)
Summer 2020. The world is on fire, and youth are on the frontlines of demanding change.  Join a community of passionate, like-minded youth making a difference.


Youth4Climate's Level Up Summer Program (2021)
Join Youth4Climate to learn about environmental justice, our climate, and how you can help ensure we have a sustainable and equitable future for all San Diegans!  Weekly afternoon sessions, in person, from July 19th-August 19th at Morse and Hoover.  We meet Monday-Thursday with new content each session, so sign up for as many weeks as you would like!
All SDUSD students attend for FREE!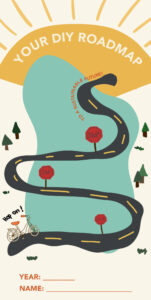 Youth Climate Action Summit
One-day workshop designed to prepare youth to become climate leaders.  Included presentations about the current state of the climate, how to communicate about climate, how to build a movement, solutions to the climate crisis, climate justice issues, as well as self-care tips for climate activists.  In June, 2019, the summit was attended by youth from 20 high schools around the San Diego area; in April, 2020 and April, 2021, the program was delivered online.
View recording of the Spring 2021 Youth4Climate: Leaders in Action Summit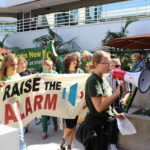 Youth Climate Strikes
On Friday, Sept 20, 2019, 4,000 students from over 20 high schools and universities around San Diego County walked out of school to demand climate action in conjunction with the global climate strikes associated with #FridaysforFuture.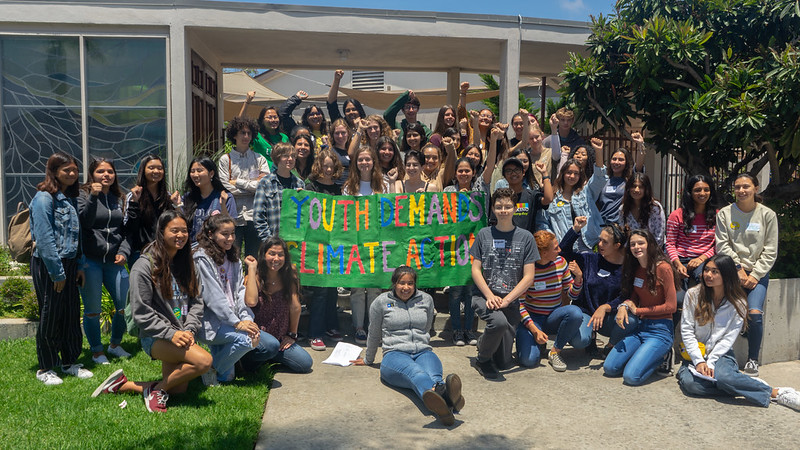 The first Y4C Summit in 2019