Empowering youth to become climate leaders working together for an equitable, sustainable, and resilient future.
For Youth & By Youth
Building Community & Inspiring Action
Find Your People! Find Your Passion! Find Your Power!
Youth4Climate is a program of SanDiego350 (https://sandiego350.org/), an organization that is building a movement to prevent the worst impacts of climate change and climate injustice through education and outreach, public policy advocacy, and mobilizing people to take action.  
Y4C was originally formed by SanDiego350's Youth Engagement Team (https://sandiego350.org/youth-engagement-team/).   Youth are welcome to get involved with other SD350 volunteer teams and campaigns as well.  For more information, see https://sandiego350.org/campaigns/.
SPRING 2021 INTERNS & COORDINATORS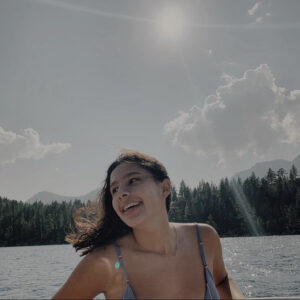 Evalyse Estradaflores
Communications Intern
Evalyse is a current high school senior and Eco-Club president at Otay Ranch High School. Evalyse works to develop an engaging and inspiring communications plan to inform, inspire, and engage the Youth4Climate community. Through her love of public speaking and content creating Evalyse plans to expand Youth4Climate's audiences and captivate their enthusiasm for climate action! She hopes to empower her generation to take action in protecting the planet!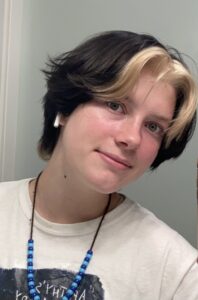 Theo Martien
Eco Club Coalition Intern
Theo is working to develop and expand SD350's coalition of environmental and social justice oriented clubs. They are a junior at Mt. Everest Academy, where he runs a social justice club. As an intern, Theo hopes to cultivate a community of climate leaders and fight for climate justice.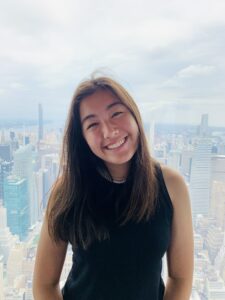 Keala Minna-Choe
Youth v. Oil Intern
Keala is working to phase out fossil fuels and advocate for a just transition to renewable energy. As a youth, she believes that helping fight our current climate crisis is the best way to help preserve her future. As the Youth v. Oil Intern, she works to design resolutions for students to call upon the CA Governor to stop issuing new oil drilling permits and create a comprehensive plan to phase current oil sites out. Keala is a student at Canyon Crest Academy and hopes to learn more about how she can make the world a better place.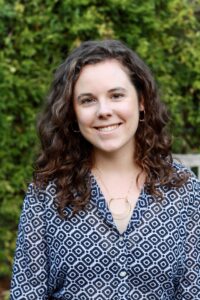 Megan Phelps
Youth4Climate Program Coordinator
Megan develops and leads SD350's Youth4Climate Program for youth climate leaders. In spring of 2021, she graduated with high honors as a Regents Scholar from UC Davis with a B.S. in Environmental Science and Management. At UC Davis, she founded and led a climate action club, and she continues to pressure the administration to end its reliance on fossil fuels for energy. Megan also works at the Climate Psychology and Action Lab at UC San Diego, where she researches how to inspire collective action for climate justice.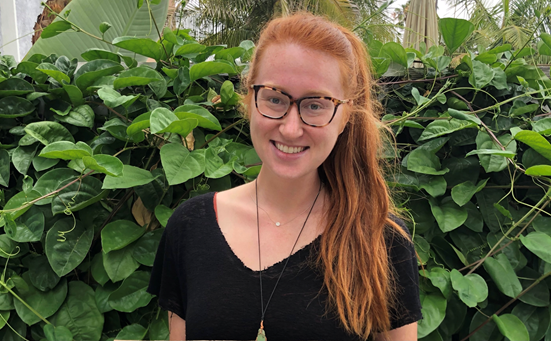 Lexi Rueff
Youth4Climate Volunteer Coordinator
Lexi has been an enthusiastic part of Youth4Climate since 2020. Lexi graduated from Indiana University in 2017, where she double majored in Spanish and Comparative Literature and minored in Anthropology. She is currently in a Sustainability Leadership masters program at Claremont Lincoln University. She is passionate about the ocean and plastic pollution and is proud to be part of the youth-led climate movement!
"Y4C is a community with passionate activists... where we can come together and create change along with having fun. This is a place where youth voices are valid and supported across generations."
Natalia Armenta, Spring 2021 Fellow
High Tech High Media Arts
"I have become more confident in sharing my ideas and communicating with others--that is what Y4C helped me with the most."
Bella Lastomirsky, Youth Volunteer
Scripps Ranch High School
"Y4C has helped me find my power because of the leadership opportunities provided--I have led teams and been part of them, which have all really helped me understand just how powerful my actions can be."
Alexa Castruita, Spring 2021 Fellow
Hilltop High School
"Y4C is a community space where youth can be empowered to grow as leaders, support one another as activists, and advocate for equitable climate justice together!"
Bella Santos, Spring 2021 Fellow
Westview High School
"Y4C is an incredibly open community that makes me feel at home! Being surrounded by other young activists has empowered me so so much!!"
Gabriella Martien, Youth Volunteer
Mount Everest Academy
"Each and every person I have met through Y4C has helped me learn about who I am and why I matter in the climate movement. They support me in all projects and empower me to reach out to others."
Kaiolena Tacazon, Summer 2021 Intern
Guajome Park Academy