A campaign dedicated to phasing out fossil fuels and stopping oil drilling in California!
Check out more of our past actions HERE!
'Stop, Drop and Roll' Resolution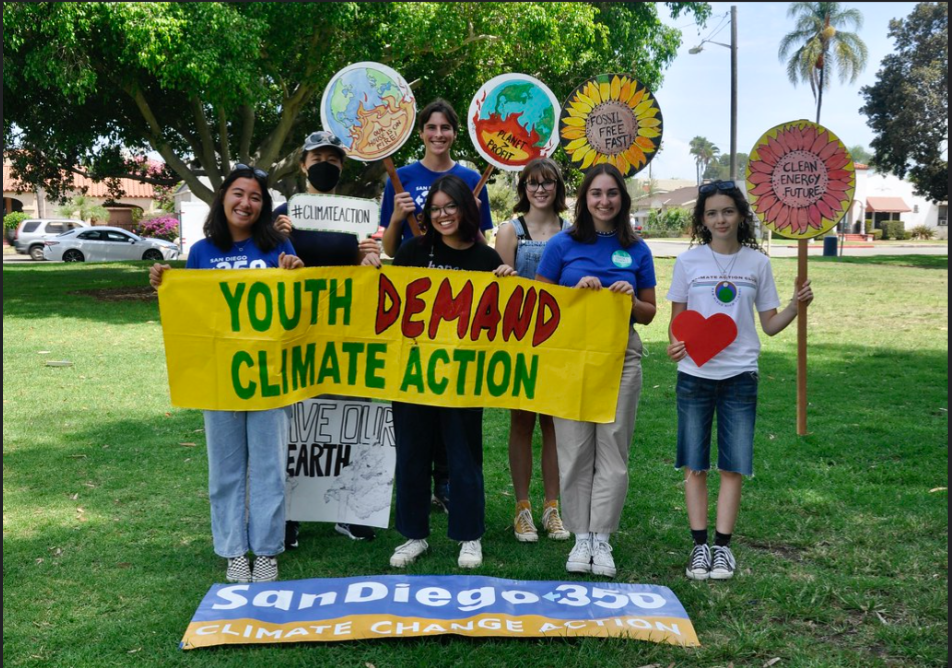 Starting in 2020, our campaign saw the issue of oil drilling in California and knew legislative action was key to mitigating its impacts on Californians. As a result, we created a petition, with the major asks being to:
1) STOP issuing further oil and gas permits
2) DROP all existing permits
3) ROLL out 3,200 ft. buffer zones between excavation sites and where humans inhabit
All of these aspects of our resolution are pertinent in order to protect the lives of those who live and work in California, allowing for a livable future and a just transition from a life dependent on fossil fuels.
Oil drilling, especially its most dangerous forms such as hydraulic fracking poses a large threat to our communities. Not only is the oil extraction process dangerous, but the pollution of the burning of fossil fuels can be fatal. Even worse, fossil fuels are the main contributor to our current climate crisis and severely endangers current and future generations.
On April 23rd, 2021, CA Governor Newsom announced his plans to ban fracking by 2024 and end oil drilling by 2045. However, not only does it exclude a comprehensive plan that prioritizes BIPOC and low-income communities, but it fails to address fossil fuel extraction with the urgency that the climate crisis calls for.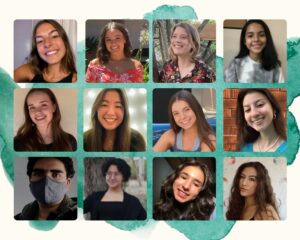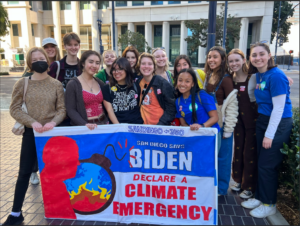 A group of passionate high school students organizing a campaign dedicated to urging Governor Newsom to stop issuing new oil and gas permits, begin justly phasing oil extraction and create 3,200 ft buffer zones now!
We started Youth v. Oil in the summer of 2020 and since then we have been taking action in our community! Our goal is to collectively apply pressure on the Governor by getting school districts across California to sign our resolution. In addition, YVO puts climate justice work at the core of our campaign in order to stand in solidarity with the frontline communities most impacted by oil drilling. By educating San Diegans' about oil extraction, we hope to create an intergenerational movement against the fossil fuel industry to mitigate the climate crisis.
Media Team: This team works to make social media posts on our Instagram and Tik Tok to spread awareness, promote our actions, and engage with more youth!
Legislative Team: This  team works to endorse different bills and meet with elected officials lobbying for climate action.
Climate Mentees: This team works to help youth pass our resolution at their school districts and cities, gaining support for phasing out fossil fuels in CA.
The aforementioned resolution is a very key aspect of our campaign and networking. We have taken this resolution and passed it at various school based entities, such as the San Diego Unified School District, Sweetwater Unified School District, UCSB, and UC Berkeley. It has also been passed by the County Board of Education and full San Diego City Council unanimously.
We also work with students across the state working to pass the resolution through their school districts as a part of our Climate Mentees program. If you are interested in being a part of this program or learning more, check out our Instagram for more information @youthvoil.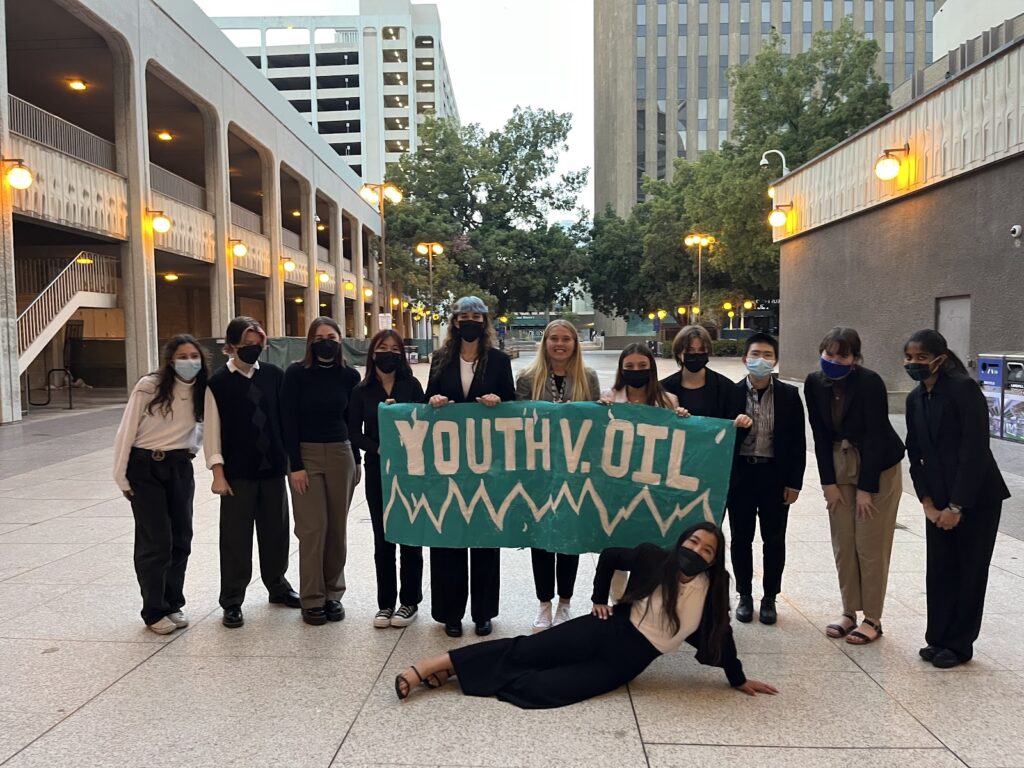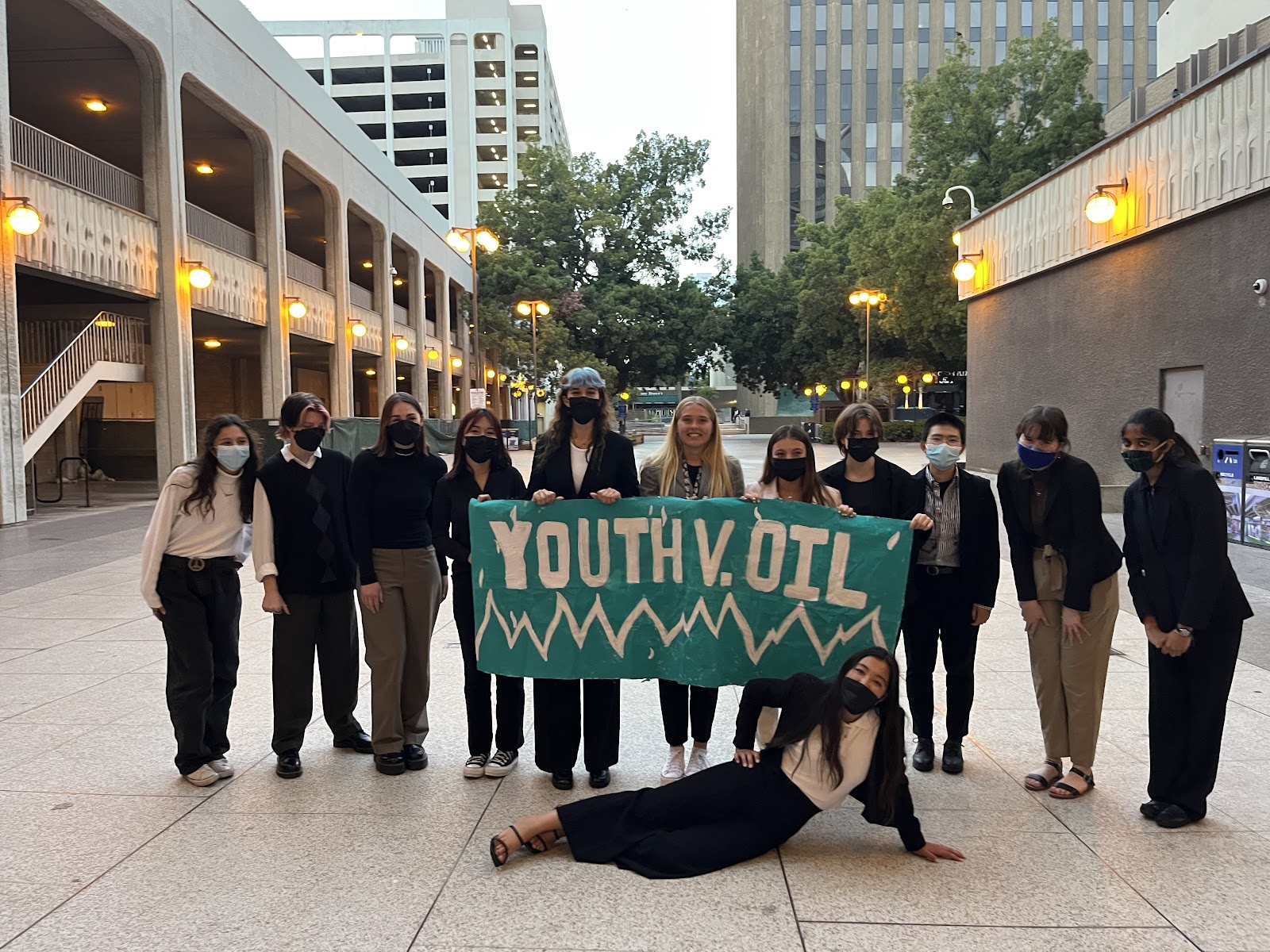 Like everything you've seen so far? Consider joining our campaign, following our social media accounts and/or subscribing to our newsletter, linked below. We would love to have you join us in creating a livable future for our youth!
Are you an organization? If so be sure to sign onto our letter to CA Gov. Newsom demanding a fossil-free future. Review the letter below and fill out the google form to add your virtual signature.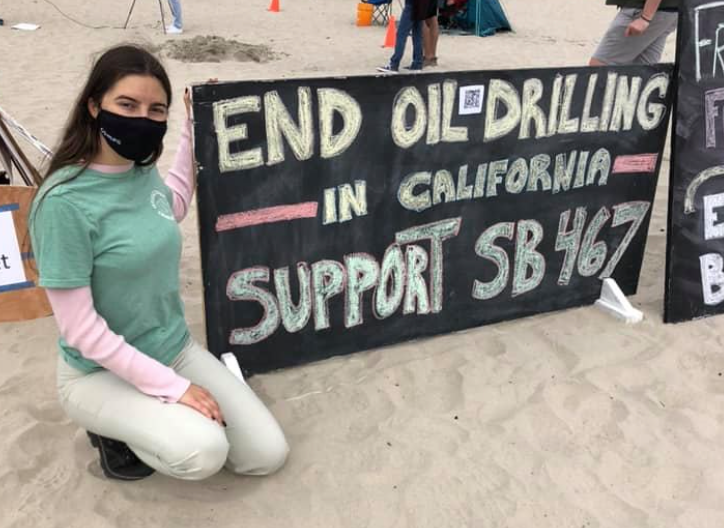 Youth v. Oil in the Media
Thank you so much for everyone who helped promote Youth v. Oil!
We have gotten the opportunity to be featured in several news articles, check them out!