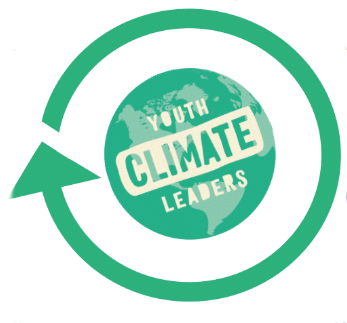 There are many ways to stay involved with climate action, even while you're still in high school. Consider joining other organizations whose mission aligns with your goals. How can you bring the skills you've been developing into other groups?
Volunteering is a great way to gain new experiences and flesh out your resume.
Consider becoming a mentor to another environmental club, either at the high school level or with younger students. Or, mentor in a new subject.
You may also want to bring your expertise to students by developing educational segments to engage students in age-appropriate climate activities. Approach classroom teachers with your idea or develop an after-school program. Inspiring the next generation is a great way to stay involved!
Internships (Paid & Volunteer):  
Internships are a great way to dip your toes into a field and see what it's really like. Consider summer internships when you may have a little extra time on your hands.
Look for opportunities through organizations whose mission ignites your excitement.
Knowing what interests you and what types of activities you find energizing will help direct your focus. Spend the time needed to explore different options.
If you don't know have a strong sense of what you're drawn to, take courses in different majors to gain exposure. Do your research: talk to people in those majors, make appointments with advisors, speak with professors, and check out what kinds of work environments specific majors look like. How do people in those professions spend their workday?
Bring your passion to whatever activity you choose to do!
Majors & the Environment:  
There are majors directly associated with the climate, including:
Selecting a major that you find interesting and engaging remains the most important. You can bring climate-friendly attitudes to just about any major.
In fact, it's critically important to develop pro-climate policies in ALL fields, such as: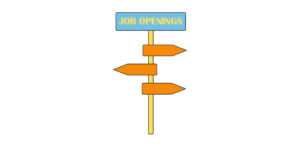 You have the opportunity to be a climate ambassador in whichever field you choose. With a strong focus on addressing climate change solutions, find ways to bring sustainable business policies into your company and profession.
Growth of Green Job Sector:
Many experts suggest that we cannot accurately predict what jobs will be available in the not too distant future. As we embrace a green economy, the way in which we've done business in the past is being transformed.
Nevertheless, projections do show that the green jobs sector will grow rapidly. Essentials for a fossil-free future include technology development, infrastructure planning, and maintenance, customer support for new services and products along with business support in fields such as accounting and marketing.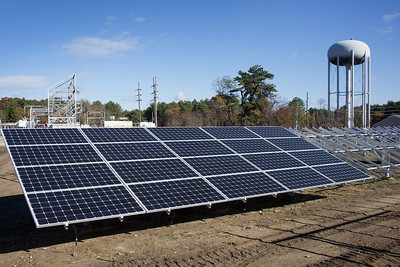 There's room for all personality types and sets of job skills in the environmental arena. To name a few:
Equity, Diversity, and Access
The question of equity and access figure prominently in the approach to a new green economy. These concepts address a fairer distribution of services, pay, and roles. Some companies have begun to include positions to ensure their policies embrace equity and diversity.
Be an active member of society by participating! Talk about climate with your family and friends. Join in to make your community better. Be sure to VOTE!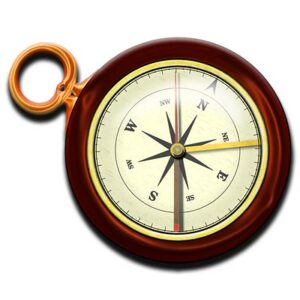 Knowing yourself a little better can help direct your focus—whether you're deciding on a job, internship, or college major.
Spend some time identifying your strengths and key areas of interest. Looking within helps you aim for your future goals.
Think about how you'll be most satisfied. What do you want to spend your time doing? It's not always easy to answer this question, so spend time on it.
Explore your personality and interests. Consider filling out a couple reputable scales, such as the Myers-Briggs Personality Type Indicator, the Strong-Campbell Interest Inventory, or Strengthsfinder 2.0. (Be sure to use empirically validated measures.)
While these tools do not tell you exactly what to do, they can point you in the right direction for future success and life satisfaction.
Try something new—if it seems like a good fit, keep at it. If not, move on to the next thing.
Meet: Leana Cortez
Rancho Buena Vista High School, Vista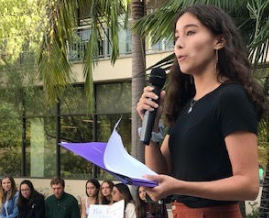 HOT TIP:
"Reach out to your fellow activists, both youth and adults, who will support you and your vision. Tell them your vision and how their speaking it or supporting it connects. Consistent communication and visible dedication is key.~"
"Don't be afraid to ask peers for help—once I did, it got significantly better. While I had the help of many adults for legal advice and networking, I neglected the help of my fellow peers and carried all the stress only on my back."
Leana is president and founder of 'Generation Green' at RBV High.
Activities: Planning actions, motivating other teens to participate, public speaking, and advocating for environmental policies.
Highlights:   Sit-in at Vista City Hall to demand the City Council take climate action. Coordinated with students and community members and organizations, planned the program, worked to get press coverage, and organized speakers for event.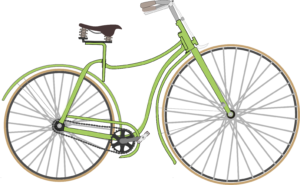 Activity #11:
Charting Your Future
FIRST LOOK WITHIN:
1. Check-out the Myers-Briggs Personality test.
2. Do the Strengths Finder 2.0.
3. Take the Strong Interest Inventory.
THEN LOOK OUTWARD:
4. Find areas that interest you. Keep your passion alive.
5.Look into specific jobs within those areas that might be a good fit.
6. Interview people in those jobs—can you see yourself in their shoes?
7. What other information would be helpful for you?
8. Make a list of volunteer, internship, or mentoring opportunities you'd like to explore.
9. Pair up in groups of two to five—decide what you'd like to explore as a team. Meet regularly to share information. Keep accountable by setting realistic dates. ___________________________________________________________________________