KNOW HOW TO MAKE A DIFFERENCE
Why are people reducing their emissions in the first place?  
Less fossil fuel has meant more connection with the land, with food, with family and friends, and with community.
By moving away from fossil fuel, I'm aligning my actions with my principles.
I believe personal reduction does help, indirectly, by shifting the culture…by changing ourselves, we help others envision change. We gradually shift cultural norms.
From BEING THE CHANGE by Peter Kalmus
"The essential story I'm telling is that life can be better without fossil fuel. I've experienced this to be true; if others also experience this to be true, who's to say the story won't develop a powerful, change-making response?"
From BEING THE CHANGE by Peter Kalmus
"The more we align our individual choices with the world we want — it doesn't change the world, but it changes us. We become more convincing to ourselves. We feel less a victim. The solar panels on my house, the clothes out on the line instead of in the dryer, eating low on the food chain, taking the bus to work — it makes me feel less powerless and more energized. Individually, of course we can't make large-scale changes. But our individual choices are helpful to the extent that we can show possibilities and feel more committed."
Francis Moore Lappe
EMPOWER YOURSELF & INSPIRE OTHERS
… Be a Conscious Consumer
YOUR TRANSPORTATION CHOICES
How you spend money is your vote:
Avoid buying new clothes:
Your voice, habits, choices, and purchases, ALL make a difference!
EXPLORE HIGH IMPACT PERSONAL ACTIONS FOR YOU AND YOUR FAMILY
SOURCE:2017 Study from Lund University: Impact of Personal Actions
Pro Tip:
Suspend judgment.
There's no "one-size-fits-all"  solution. Do what you can do. Be an example. Allow others to go at their own pace.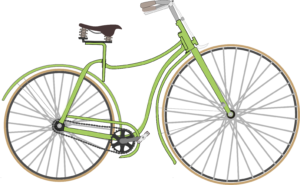 Activity #6A:
Be the Change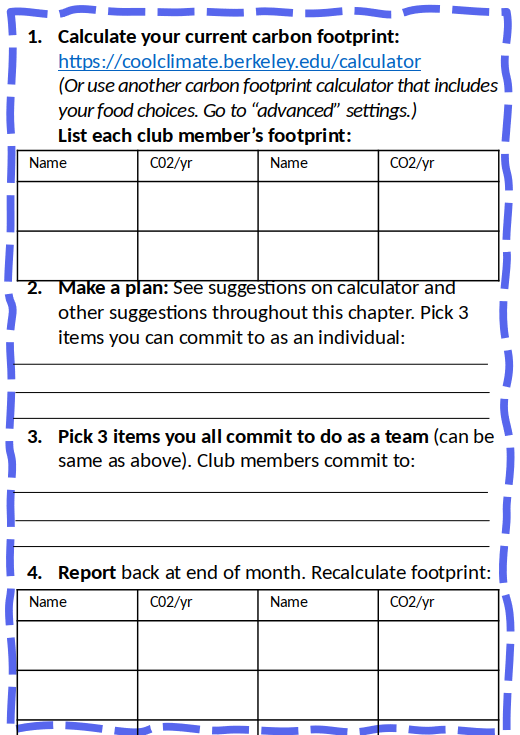 Meet: Katelynn Sutton
High Tech High School, San Diego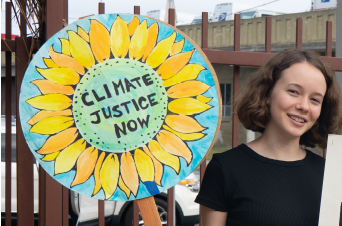 HOT TIP:
"When taking individual action, strive for progress and not perfection. Whether you are beginning your eco-friendly journey with reusable produce bags or becoming vegetarian, you should be proud of your initiative. But don't be afraid to keep growing from there!"
Katelynn is a secondhand enthusiast, low-waste vegan and SD 350's youth intern.
Along with her individual actions, she has helped plan a youth climate action summit and a summer program for teens.
Highlights: Exploring different avenues of environmental activism: from planning a summit to becoming vegan to speaking to the press, Katelynn doesn't limit change-making to just one avenue.