Intersectional Changemakers
On October 9th, 2022, SanDiego350's Youth4Climate hosted its fifth youth climate summit. We inspired and energized over 55 youth and adult supporters into action for climate! We could not have done it without …
Our incredible partners:
UC San Diego Climate Champions

 for co-hosting this event and providing scholarships

Green New Deal at UCSD

 for support and helping us secure the Climate Action Lab
And our generous supporters:
Birch Aquarium

 for free aquarium tickets and other giveaway items

UC San Diego CREATE

Earthways Foundation for their generous grant
AKB Marine Inc. for the t-shirts
Ocean Beach People's Organic Food Co-op for the delicious and healthy snacks
Top reasons people were inspired to attend the Summit:
To meet other like-minded young people
To learn how to take action
To learn more about intersectionality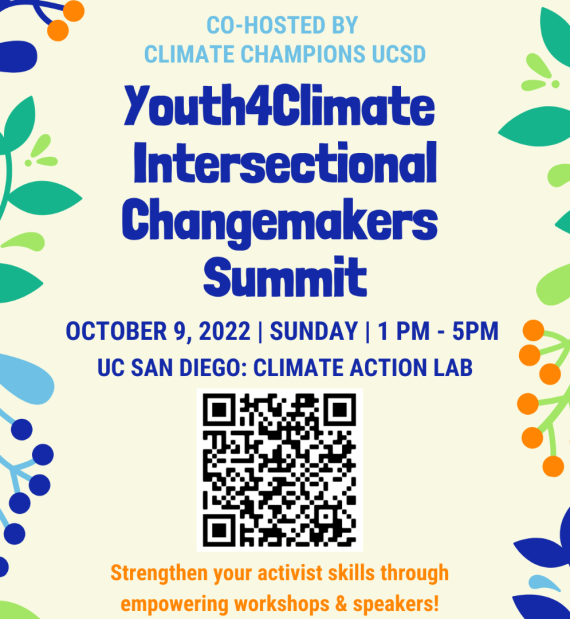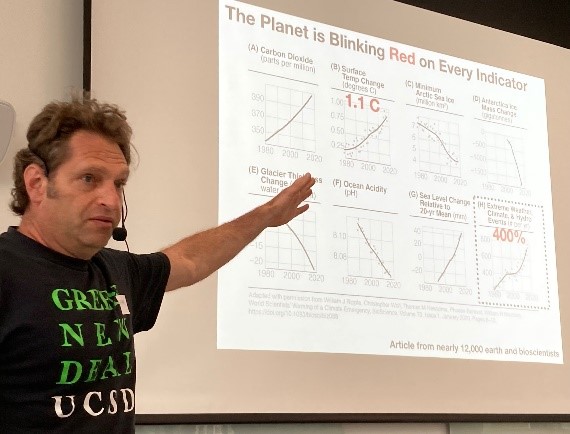 Professor Adam Aron of UC San Diego gives the top-rated plenary on climate science and activism.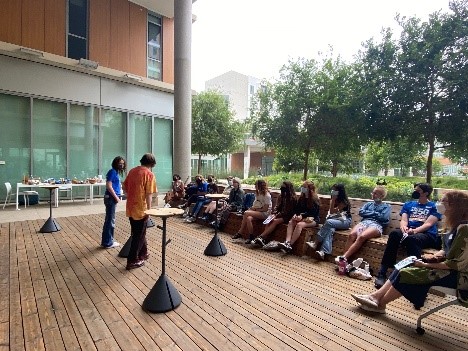 Youth teach their peers how to organize climate rallies.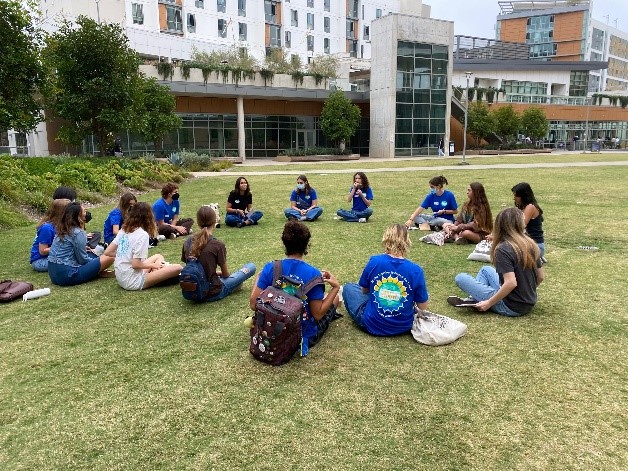 Youth craft their climate narratives during the most favored workshop, led by Y4C staff Blanca Lozano.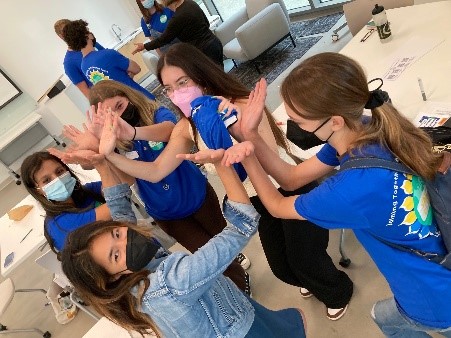 Participants share their visions for the future during an interactive activity.